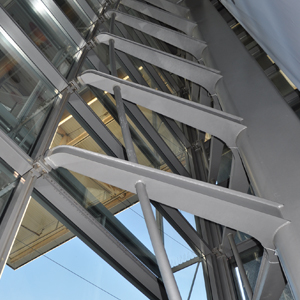 Steel and metals a sustainable choice
Steel and metals, offer a major benefit compared to other construction materials, being recyclable to the same or better quality. Since primary production uses more resources than secondary production it is important to clarify the considerable benefits of steel and metals recycling. At the same time we cannot become complacent and allow research and development to lose momentum. Iron and alloys, for example, are lost to slag in steelmaking and without proper sorting and blending a number of valuable alloys wind up becoming tramp elements in steel. These issues also hamper re-melting of Aluminium and other metals.
It's now evident that we have to strive towards closing the materials usage loop throughout society, improving yields, using alloys in scrap, reducing the amount of slag and overall energy usage. Those who act decisively upon this realisation will also gain the competitive edge.